The Breaking Down Barriers project is going from strength to strength, now working with over 40 organisations across the UK. We would now like to offer our services to more organisations and individuals, who would like to make a difference and improve the engagement of families from diverse communities.
If you are interested, please click HERE to download the expression of interest form and once complete, please return to Catherine Lewis; catherine.lewis@alstrom.org.uk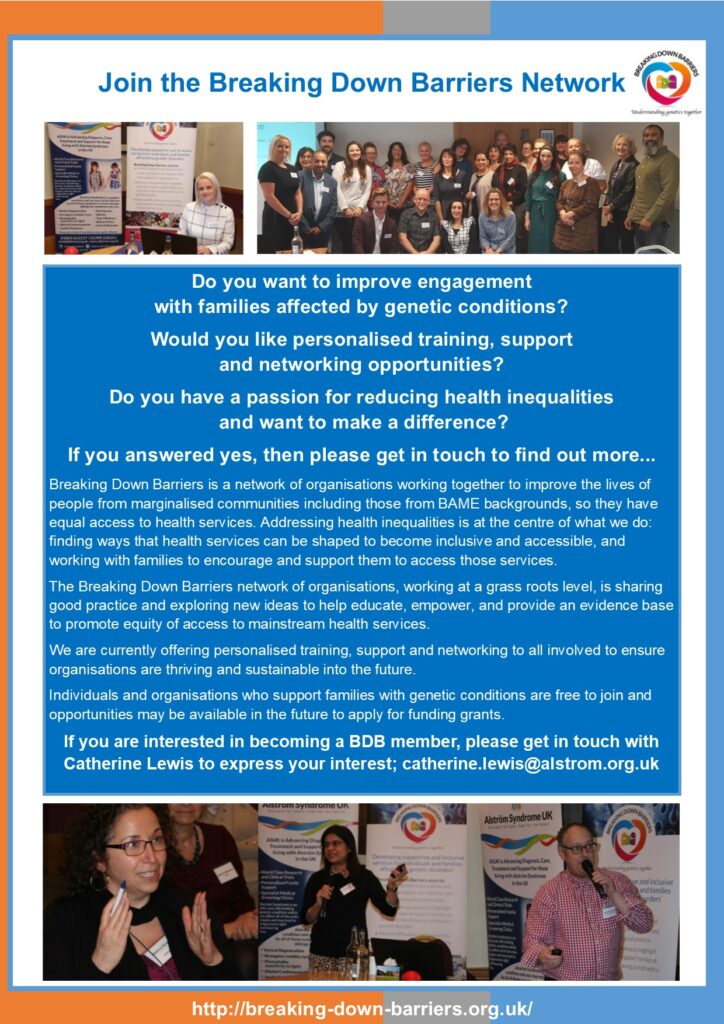 Let's join together, to share our experiences, knowledge and support one another to improve access to health and support services for all.