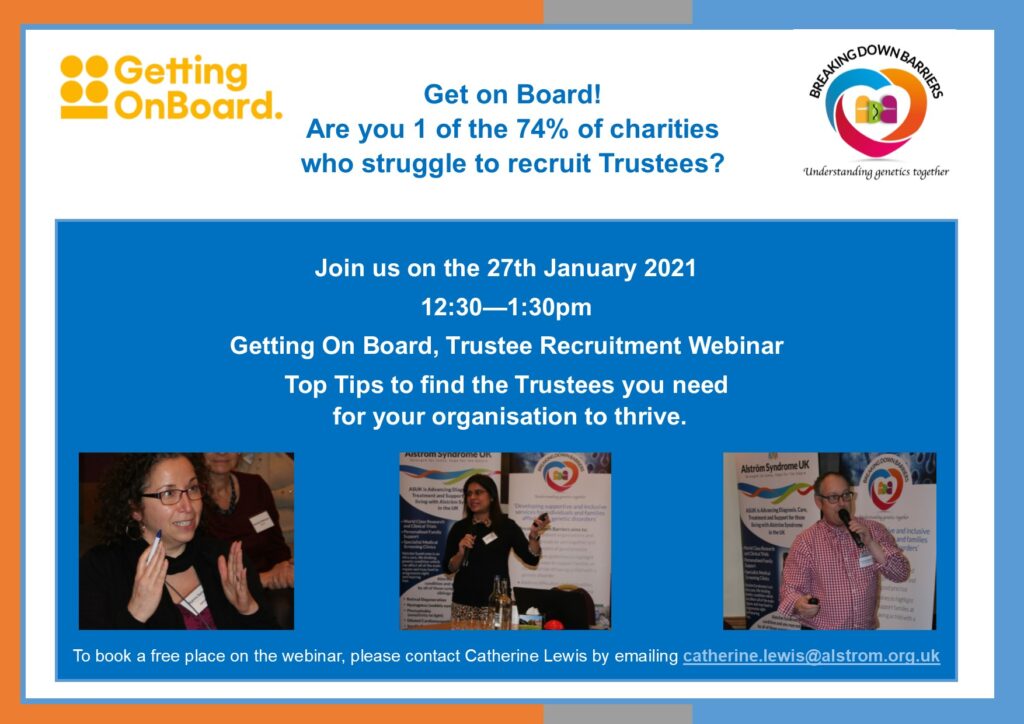 Breaking Down Barriers is a network of patient organisations, support groups and community networks working together to develop supportive and inclusive services for individuals and families affected by genetic conditions. Addressing health inequalities is at the centre of what we do and working at grassroots level, we are identifying ways to improve engagement with people from ethnic minority communities and helping to shape services to become inclusive and accessible.
Breaking Down Barriers (BDB) and Getting on Board (GoB) are working in partnership to offer a free trustee recruitment webinar on Wednesday 27th January 2021 at 12.30-1.30pm, to charities supporting families affected by genetic conditions.
The webinar will cover practical hints and tips for finding the trustees you need to thrive, as well as launching the results of some new research into trustee recruitment in our sector. Later in the spring, there will also be an opportunity to take part in a series of masterclasses.
To book a free place on the webinar, please contact Catherine Lewis by emailing catherine.lewis@alstrom.org.uk.
We know that across the wider charity sector, 74% of charities say that they struggle to find the trustees they need. We are undertaking some new research into how charities supporting people affected by genetic conditions compares to this and whether trustee recruitment and diversity is a priority area of support for you.
If you would like to take part in this innovative research then please, click HERE to complete the survey. Please complete this survey by Friday 18th December 2020.
The information you give in the survey will be collated to produce an anonymised picture of trustee recruitment and diversity across charities supporting families affected by genetic conditions. The results of the survey will be launched at the webinar on the 27th January 2021.
Please get in touch if you have any queries and we look forward to seeing you at the webinar.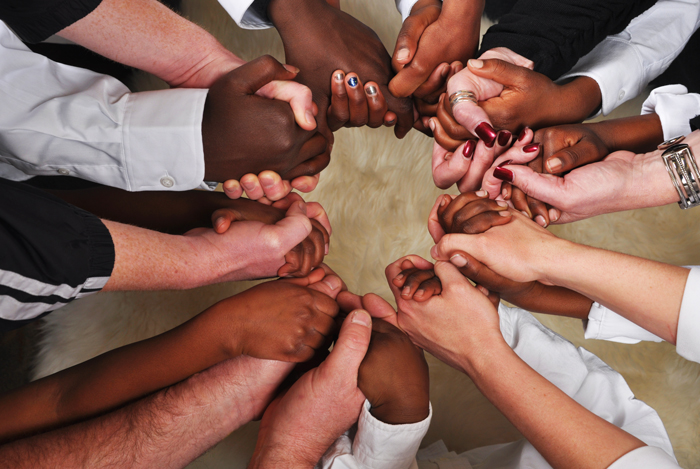 Black and white hands forming a circle.