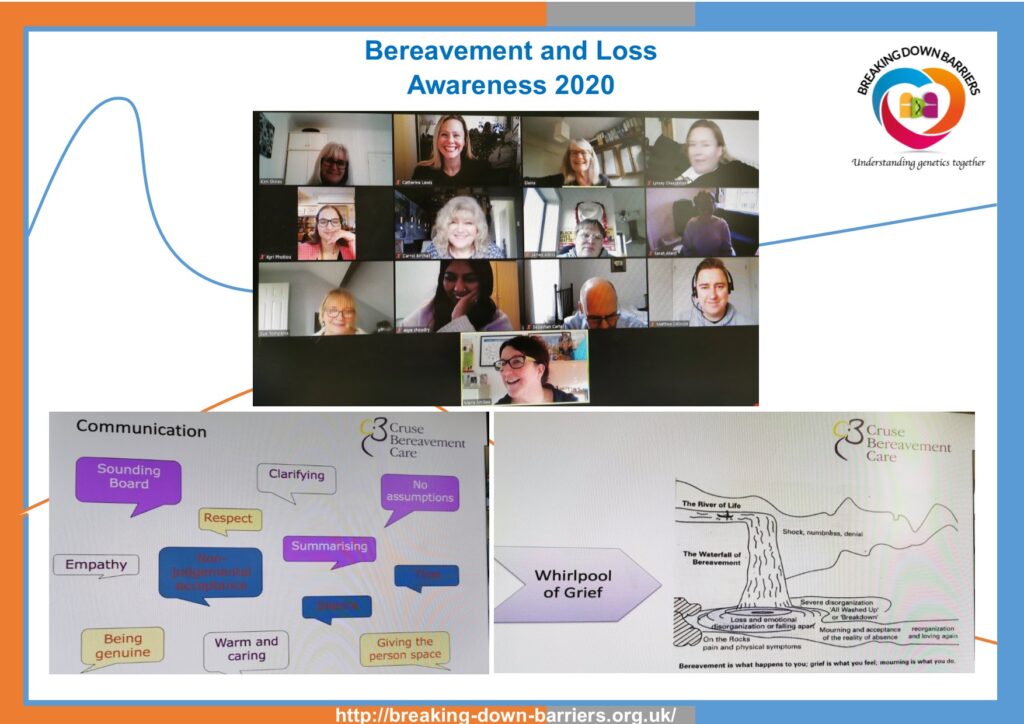 Our training about Bereavement and Loss was provided by the charity Cruse.
Our trainer, Elaine was extremely insightful on this topic, not only looking at grief and loss but how this can affect different communities and cultures.
Cruse provide lots of useful resources and information on their website, you can click HERE to view these and download.
Cruse also provide information about the practical things that need to be done, when someone dies. These can be found HERE
Different faiths, cutures and communties have their own beliefs during this time
Some useful links are below:
Christian Resources – Talking about dying
Grief and Bereavement in the Gypsy and Traveller Community
This is a useful link from Public Health England as they cover the faiths and beliefs in the UK and how to respect their wishes when someone dies from their community:
Public Health England, Faith at End of Life