Let's Get it Right for Young People!
In 2015, ASUK developed a range of Transition resources called T-KASH (Transition-Knowledge And Skills in Health) which were developed by young people for young people.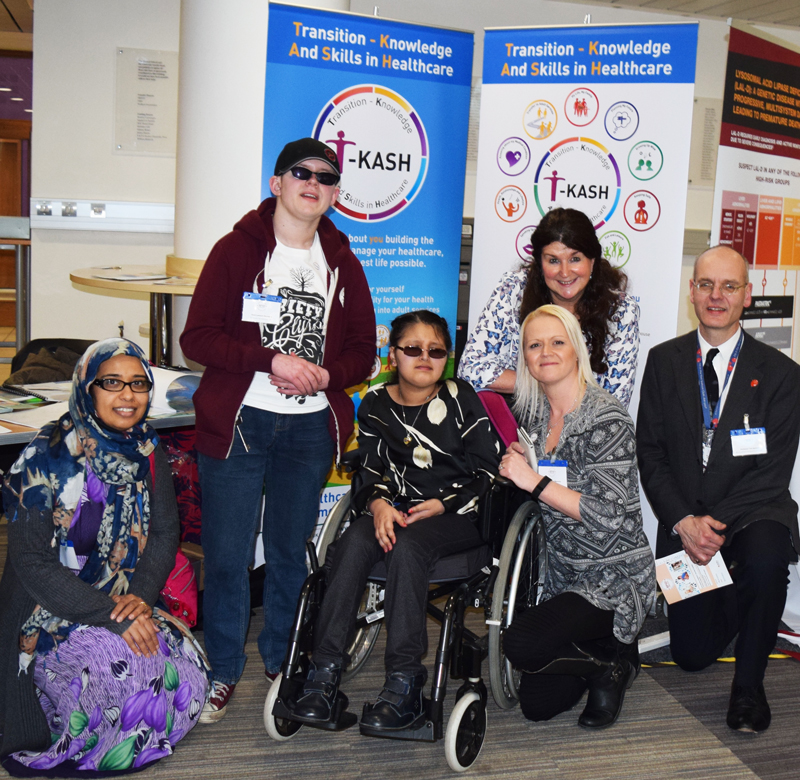 In 2015 and 2018, ASUK secured funding through Children in Need to provide support by providing fun activities and one to one support through transition, ensuring that young people who are affected by one of the rarest conditions in the world, Alström Syndrome are less isolated, healthier and able to better manage change.
This funding has enabled the ASUK Transition Coordinator, Marie McGee to continue to work with young people and their families on all areas of growing up.
Ensuring that all youngsters are supported to manage change, develop skills and confidence and unleash their potential.
Over this time we realised that transition was a major area of support which often got overlooked or was seen as the time when young people transferred from children's to adult services. When in fact transition isn't this one event but is a journey as the child grows up, through all stages of school into adulthood.
What is T-KASH?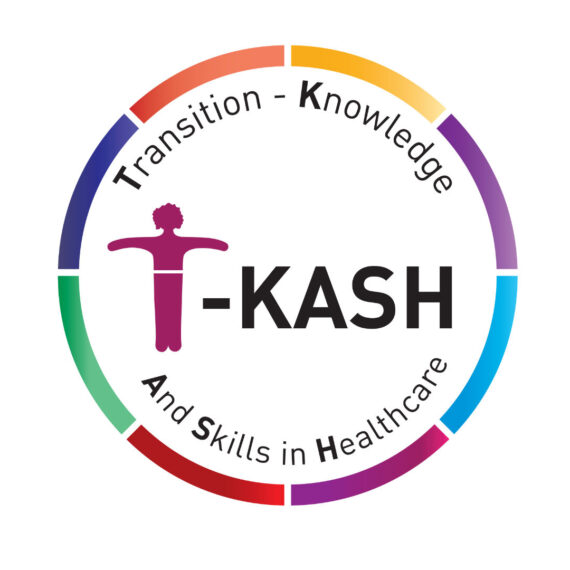 T-KASH (Transition-Knowledge And Skills in Health) are FREE resources created by young people (YP) from the Alström Syndrome UK Hear My Voice Youth Forum. They are for YP, families and professionals to help them understand transition in health settings.
The resources aim to:
Draw attention to the knowledge and skills YP may be able to develop to manage their healthcare, while having the best life possible
Prepare YP/families for identifying and coping with change at key points in their lives
Supporting YP to plan for their future and cope with their eventual transfer/settling into adult services
The T-KASH resources consist of 12 logos that can be used in any health/speciality or education setting e.g. Hospital, GP, or school to signify different aspects of transitional care. Transition in health covers all aspects of a young person's life and supports them as they mature and enter into adulthood.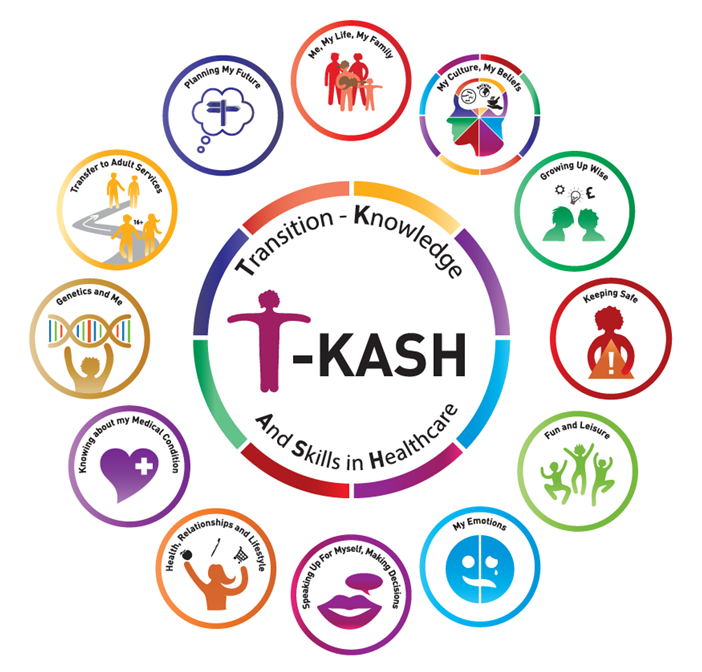 What are the T-KASH resources?
The logos draw attention to knowledge and skill areas that young people say they should be competent in by the time they transfer to adult health care. The message is that young people, with long term health conditions, have full and active lives. They also expect healthcare professionals to be able to have wider discussions about areas such as vocational choices, confidentiality or how to develop life skills. All the resources were created with young people's ideas, and suggestions and were launched at the British Paediatric Surveillance Unit (BPSU) 30th anniversary rare disease in paediatrics conference and Rare Disease Day tea party 23.03.2016
Alström Syndrome UK use the resources during their highly specialised multi-disciplinary NHS clinics, home and school visits to discuss all areas of the child/young person's life. To ensure that they know they have a voice in all areas of their life and feel empowered to take control.
Suggestions for use
Use the 12 T-KASH logos to identify key aspects of a young person's life within Transition Assessment Plans
Young people with additional needs, be creative in how you use the resources e.g. Design 'Flash your T-KASH Awards' recognising growing competencies in the knowledge and skill areas
Laminated copies of the T-KASH circle for use in clinic/consulting rooms, to prompt discussions
Use in displays for clinic areas, each month highlight an individual aspect covering it in greater detail  e.g. work experience ideas, preparation for independent consultations
Transformation of T-KASH 2022
At the end of 2022, we began the process of updating the T-KASH resources to ensure they are inclusive and represent the needs of young people within the rare disease community. With the support of the BDB Experts by Experience Advisory Group and our youth and young adult advisors, we have updated T-KASH and created brand new resources, including an animation that we hope will be used throughout the BDB network and beyond.
We have not only created new logos, but also a creative animation, which we can't wait to share with you on the 13th September 2023 during our launch webinar!
Using the T-KASH Resources
Acknowledgement Statement
We request that when organisations are using the T-KASH resources that they adhere to the acknowledgement statement at the bottom of the posters and that the source of the materials are acknowledged on your organisations websites.
Free resources
We would like these resources to be used as widely as possible to ensure young people's voices are heard at every stage of transition. These resources are free of charge by registering with ASUK/BDB simply send an email with your name, job title, place of work and what the materials will be used for to Office Manager, Catherine Lewis Catherine.lewis@alstrom.org.uk to request copies of the information.
Sponsorship Opportunities
We are giving organisations who are aligned with our inclusive ethos the opportunity to be part of this journey by sponsoring one of the T-KASH logos!
Please have a look at the sponsorship packages in the T Kash Sponsorship Opportunities Brochure and let me know if you have any questions or queries.
If you do decide to sponsor this project, and would like to go for the gold package, I would need to have your form completed by the 30th June 2023 if you would like your logo to make it into the new T-KASH films credits.
All sponsorship packages are on a first come, first served basis and all forms must reach us by the 4th September 2023.
Launch week will begin on the 11th September 2023.
THANK YOU! 
We would like to thank the inspirational young people who designed the resources alongside ASUK National Transition Coordinator Marie McGee marie.mcgee@alstrom.org.uk  as well as the designers at Ambinet  www.ambinetsoftware.com who brought the designs and vision to life.
Please get in touch if you would like any further information about this exciting project.